About Us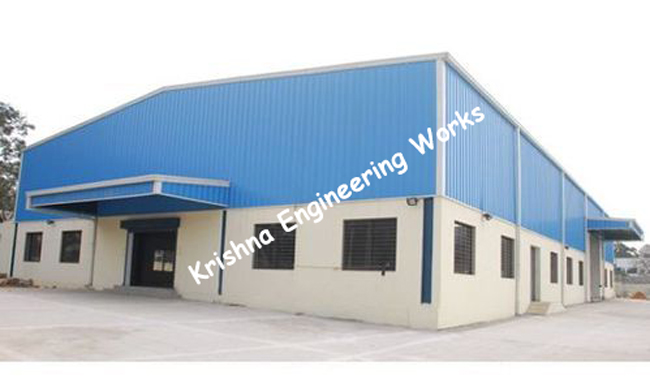 Krishna Engineering Works is one of the leading Manufacturers, Exporters and Suppliers of Plastic Packaging & Converting, Textile Processing, Paper Industries, and Tyre – Cord & Technical Textiles Machinery from India. We provide a whole range of products & machineries for all the industries that can be used from inception of raw material to the end product / output for the customer.
Our company incorporated by experts having vast experience of 25 years in the Engineering industries of Plastic Packaging – Converting, Textile Processing and Tyre – Cord machineries. Our founders have a deep technical & marketing knowledge in these industries. The company takes regular participation in national, international conference, exhibitions, etc. to continuously update itself with latest technological advances and make available to the market our latest products.
The advisory technical committee of the company consists of various experts from CIPET & other prestigious institutes so that the company is continuously upgraded with new technological developments and the machines are made of latest technological developments. This expertise for the machines allows our customer to produce maximum output with minimum cost & maintenance. Krishna Engineering Works provides import substitute technology for the industries and also we tie up with International companies and also engage in Joint Ventures to produce premium quality machines.
We are successful manufacturers of above machineries with great performance & quality assurance with customer satisfaction. We confirm the assurance of the quality of machineries and its components as they are being manufactured in our own factory, which is well equipped with all necessary top quality technically skilled personnel, raw materials & machineries. From raw materials to finished components are carried out up to final stage of assembly with total inspection to ensure export quality. Also in the final stage of the machine, continuous trial is taken to satisfy ourselves before being dispatched to our customers. We use state of the Art Technology with computerized drawing designs.
Our focus is not only on order fulfillment but also promoting a cordial relation with our customers forever to get the best results with installation and after sales services. Thus, our primary focus is customer satisfaction with long-term relationship. We rest assure that all orders would be executed with full satisfaction. We would like to request you to register our name as a leading manufacturer of above machineries and send us your valuable inquiries and orders.
Looking forward to hear from you to initiate a long-term and satisfying relationship.